Milk Stool, English Pippy Oak
£

180.00
Sold out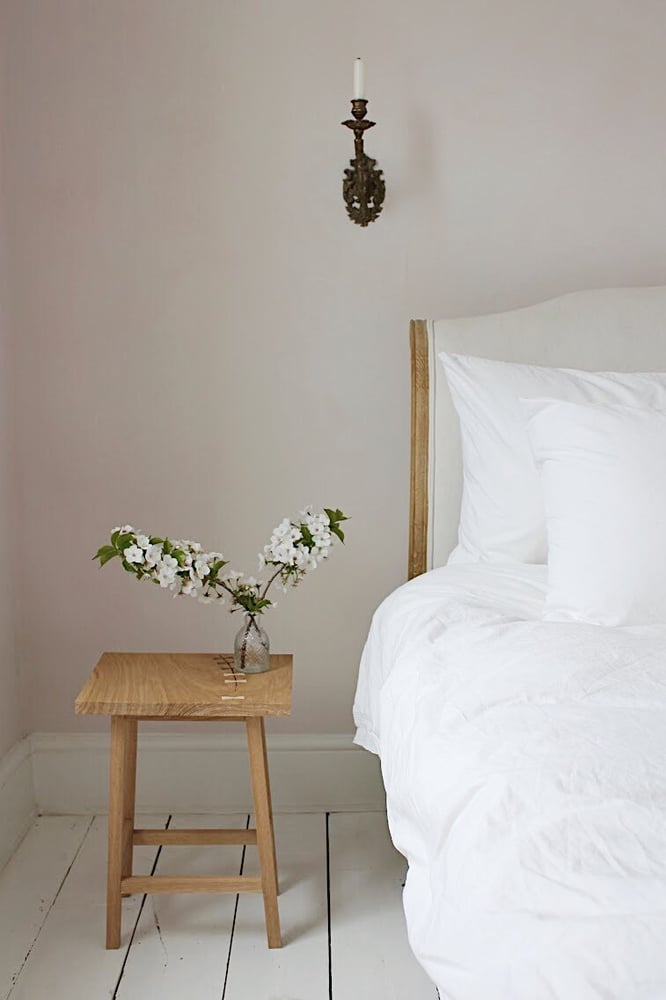 Whether serving as a bedside table, a seat in your dining room, a coffee table, or even as a handy perch by your front door, this Milk Stool is a hardworking little chap that will earn its place in your home.
Its inspiration comes from an antique milk stool I unearthed in a flea market years ago. It fast became one of the most useful and well loved pieces in my own home and my hope is that this will be equally prized in yours.
The Maple and Walnut butterfly joints are hand-cut and chiseled into the naturally occurring tears to create an intricate feature and to highlight the natural beauty of the grain and pattern of the English Pippy Oak. Butterfly joints are decorative but also highly functional as they strengthen the entire piece.
I make every piece by hand and they are crafted solely from solid FSC certified timber. As they are handcrafted from a natural material there are variations and imperfections which add to their individual charm and character.
No two pieces of English Pippy Oak are alike and as such each piece I make is entirely unique and one-of-a-kind.
Dimensions: Height 45 cm x Width 34 cm x Depth 28 cm
Material: English Pippy Oak & American Oak — FSC Certified